PROCESS SERVERS
Process Servers  If you need a professional, reliable and efficient Process Server in the UK or beyond our team of experienced process servers will ensure your documents are personally served within days of your instruction.
WHY CHOOSE US AS YOUR PROCESS SERVING COMPANY?
Full UK Coverage – International service available
Quick Turnaround Times – Documents usually served with same day
Express Service Available – We have process servers available now
Fixed Fee Service
Our Process Servers or Agents www.kentlegal.co.uk cover the whole of the UK and Internationally and will ensure your legal documents are served and returned to you on time and with proof of service as appropriate. If it is an urgent service, then we can also arrange collection of the documents from your office or Court.
You benefit from
Nationwide, professional service
Fast & efficient service of legal documents
Cost-effective solution
case report provided
Our Services include Process Servers service and enquiry agents are among the best in the country and include but are not restricted to:
Assault and Trespass
Injunctions
Bankruptcy Petitions
Cross-Jurisdiction Process
Divorce Petitions
Domestic Violence Injunctions
Harassment Act 1997
Landlord and Tenants
Non-Molestation Orders
Occupation Orders
Property Related Injunctions
Prohibited Steps Orders
Non-molestation orders
Occupation Orders
N39, N84, N79a
Residence and Contact Orders
Statutory Demands
Statutory Winding-Up Petitions / Orders Witness Statements
S9 Statements Taken
Writs & Summons
Claims Forms
Court Orders
Family ProceedingsStatutory Demands, Debt Orders, Divorce Petitions, Bankruptcy Petitions, Non-Molestation Orders, Winding Up Petitions, County Court and High Court Writs, and all other types of court injunctions are served by our professional team on a daily basis.Personal service of important and legal documents is required for many court cases. Court orders can specify that the documents must be served personally. You could attempt that yourself, but logistics, cost, and the fact that the person that you will be attempting to serve will probably know you, means that this could hinder the chance of success.Our process servers are discreet and professional. We will go the extra mile to achieve successful service including working 'out of hours' and attempting service at the respondents place of work, gym, or other premises.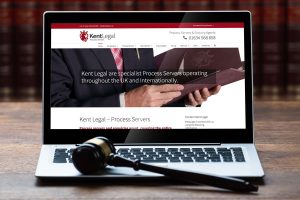 Our Process Servers or Agents www.kentlegal.co.uk cover the whole of the UK and Internationally