About Kent Legal Process Servers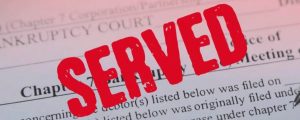 About Kent Legal Process Servers is a specialist process Serving company offering process serving, enquiries agents and operating in the South East of England "Kent" and we are able to serve anywhere in the world through our network of international process servers.
The owner and managing director is a former member of Her Majesty's Forces and is a highly disciplined individual that is articulate, honest, trustworthy with the will to succeed. He ensures all of his operatives possess all of these qualities along with being conscientious and having a great deal of integrity.
Our Bailiffs, Process Servers or Agents cover the whole of the UK and internationally and will ensure your legal documents are served and returned to you on time and with proof of service as appropriate. If it is an urgent service then we can also arrange collection of the documents from your office or Court.
You benefit from:
Nationwide, Worldwide professional service
Fast & efficient service of legal documents
Cost-effective solution
case report provided
Reliable Process Servers
Our Process Serving Includes service of:
Statutory Demands
Summons / Claim Form
N39 Order to attend Court
Divorce Petitions
Witness Summons
County Court Process
High Court Process
Magistrates Court Process
Injunctions
Break Notices

Our professional process servers will ensure your legal documents are served professionally and compliantly under strict guidelines and usually within seven days. An express service is available, whereby documents can be collected and served within 24 hours if required.

SERVING A WIDE RANGE OF DOCUMENTS

Process serving can sometimes trigger aggression or a negative emotional response. Our UK process servers are trained to deal with all situations handling any eventuality professionally.

Providing process serving for:

Applications
Petitions
Injunctions
Legal Notices

Once Instructed:

Once our office receives the documents, your case will be immediately dealt with by an experienced Process Server and you will receive an email receipt.

Detailed instructions will be dispatched to the nearest Process Serving agent or one of our many international process servers,  we will attempt to serve the defendant Straight away and at different times of the day; visits will be made out of hours. You will be kept up-to-date of our progress at all times.

An Affidavit / witness statement is provided once service has been successfully carried out. If our attempts to serve are unsuccessful, evidence will be gathered and a witness statement prepared to support an application for substituted service.

Our team are very experienced in all areas of process serving. Please contact the team today if you have any queries or wish to discuss your specific requirements.

Please contact us for further information.